For my father's 60th birthday, I made an end-grain cutting board.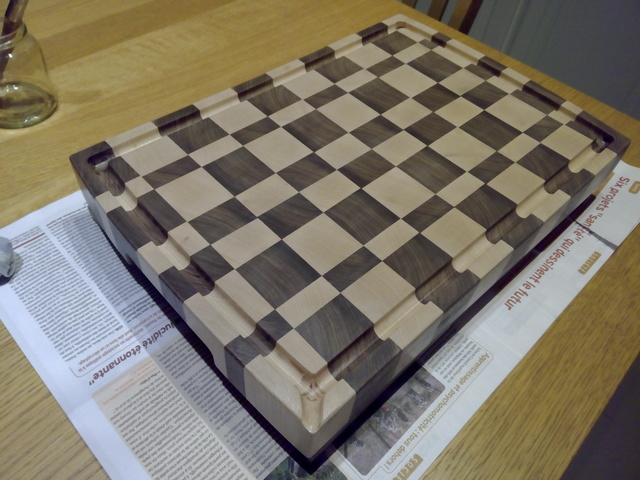 It's made out of walnut and maple and took me some serious hours of work!
Pictures are here if you want to see the making of, but don't expect a real build log. Some steps are unfortunately missing.
And in case you were wondering, yes, he liked it very much!